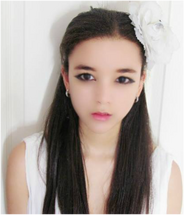 Yaima is a member of net-idol group Flusay Girls. She is also a solo dancer on Youtube with over 800 subscribers.
About Yaima
Edit
Name : Yaima (やいま)
Nickname : Usagi
Height : 164cm (5'4)
DOB: 29th August
Favorite colour: Pink and Rainbow
Favorite food : Chinese and Teriyaki
Favorite drink: Apple Juice
Role: Singer/Dancer
She won Flusay Girls All star at the same time as Holly
She was successfully accepted to Flusay Girls through email application
Her nick name is Usagi because she likes bunnies.