Willow is a second generation member of net idol group Platinum Happy.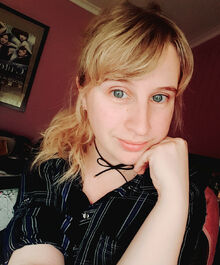 About Willow
[
]
Name: Willow
Image Color: Maroon
Voice Range: Mezzo-soprano
Birthday: January 8
Interests: Idols, mixing, anime, phone games
Strengths: Always positive, never gives up easily, reliable
Favorite Music or Groups: Idol music, Hello! Project, Fudanjuku, Passpo, Bitter&Sweet, The Hoopers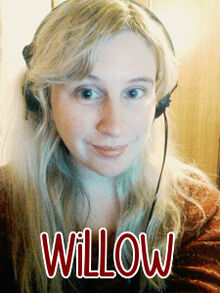 Personality, in a few words: Adorably awkward (I hope!), I'm that person who tries to please everyone
Catchphrase: "Where there's a Willow, there's a way! I'm Generation 2 member Willow!"
Song Participation
[
]
-Holiday Release "Happy Halloween" (Singing Team)
-Second Cover Single "Platinum Ambition"
No Girls, No Fun
Jump up ~ Chiisana Yuuki ~
-Holiday Release "A Gift for You!":
-Third Mini-Album "PuraLOVE"
-Fourth Mini-Album "Hot Chance"
Seishun Inazuma
Silly Boy
Romantic Now
deal
-Fifth Mini-Album "Glitter & Shine"
Platinum Disco
Diamond Happy
-Sixth Mini-Album "Shiroi Shining"
Chou Happy Song
Shiawase no Tochuu
-Holiday Release "Sweet Witches' Night ~Hachininme wa Daare~" (Singing Team)
Trivia
[
]