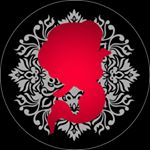 Rising!☆Sirens!! is an international net idol group that was founded on the 6th of September 2016. The group consists of 6 members.
-Mina Sasaki (Leader)
-Yami Ketsueki (Promoter and digital artist)
-Riku Sakura (Animator)
-Azami Himiwari (Artist)
-Arisu Kobayashi (Composer and lyricist)
-Kuroi Hoshi (Organizer)
Former Members
Edit
Members who left Rising!☆Sirens!! are Kairi, Kira and Mitsuki.
Social Media
Edit
Instagram[1]