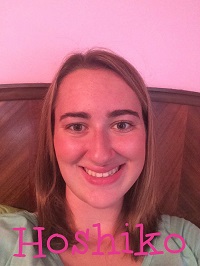 Hoshiko is the leader of the group MilkyWays. She previously was a first generation member from the net-idol group, Platinum Happy under the name of Melody.
On September 4th, 2015 it was announced that she would be graduating from the group following the release of the original single to pursue other projects. However, while still participating in "Platinum de Somete", she officially graduated on September 16th 2015.
On January 3, 2016 she was announced as the leader and new member of the group MilkyWays.
About Hoshiko
Edit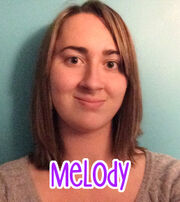 Vocal Range: 
Alto
Age: 18
Personality: Your favorite tsundere 
Image color: Rose
Birthday: October 8
Zodiac: Libra
Interests: Instrumental music, writing lyrics, and Tokusatsu shows and movies!
Favorite Season: Autumn 
Favorite Food: Pasta
Least Favorite Food: Seafood
Catchphrase: Let me be your star! I'm MilkyWays' leader Hoshiko! Watch me shine bright!
Charm Point: My eyes
Symbol: The stars
Song Participation
Edit
In Platinum Happy:
-First Single "Make it Platinum!"
-Holiday Release "Noel no Yoru"
-Holiday Release "Oshogatsu"
-First Mini-Album "Happy Hearts"
Yarakai Heart
Aishiteru Banzai
-Second Mini-Album "Cherry Blossom Season"
-First Original Single "Platinumで染めて!/Paint it Platinum!"
Platinum

で染めて!

Paint it Platinum!
While in Platinum Happy she was nicknamed "Melo" or "Melomelo" by other members. After debuting with MilkyWays, Calla nicknamed her "Shikko."
Made up the unit "Caramel" with Calla. The two were also the tallest members of the group before her graduation.
Plays several different instruments.
Has a personal Youtube where she posts covers.
It was revealed via YouTube that she had left Platinum Happy to be the front man of a new group, MilkyWays.
Her image color in MilkyWays is rose pink, but was purple in Platinum Happy.