Haru was First generation member of Crystal Rose under Team K
She graduated from Crystal Rose and Kira Kira Project 4th October 2016.
Haru is first generation member of Crystal Rose under Team K and her member is Deep red. She is currently one of the longest running members.
She is also a translator for Flusay Girls And Crystal Rose, she translates from English to Spanish.
Haru's debut single was "Unrequited Love", She was the centre of the song.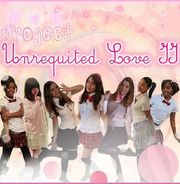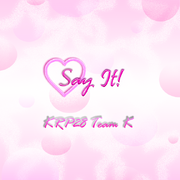 Reflective Dreamer (She placed 4th in the Senbatsu)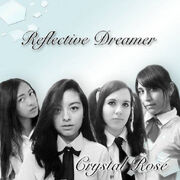 She is a Spanish translator making her fluent in Spanish
She is the longest member in Team K
She considers Juju as her rival as she is good at dancing
Juju Also mentioned the Haru is her rival since she has a pretty voice
She placed 4th for the first senbastu for Crystal Rose
Her favourite song in KRP is Echo
Her favourite idols outside KRP are: Alice, Thea and Tabitha (Platinum Happy), Melodie (Amaitsukiland) and Chii (4TE)
Her ambition under KRP is to improve all her skills and overcome her shyness.
Her close friend is Katana Niara (Kira Kira Project Manager)
The languages she would like to learn are French, German, Japanese, Mandarin and Irish.
Haru's performance preference is to one that can really transmit emotion and reach people's hearts.
She would like to get close to Sadako, Dexo, Kika & Kaddy. She also want to get close to Setsuna and Reiko (Ryoka) which she calls the Kawaii Duo From Germany.
Haru mentions that she can pull all-Nighters, her record is 3 days straight without sleep. (The main cause is because of University work as well as exams) She doesn't want children to try this since during the afternoons she finds everything funny and feels thing light and fluffy.
Haru's favourite Japanese word is 'Yūgen' which means 'Deep', 'Mysterious' or 'Dim' and another word would be 'Eien' which means 'Forever' or 'Always'
Community content is available under
CC-BY-SA
unless otherwise noted.