We are unified in our group, standing equal but not identical, a fact we celebrate rather than shun.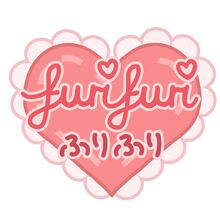 Furi Furi is a UK-based idol group that aims to perform Japanese-inspired creative content for both Western and Eastern audiences. The group follows a format similar to Japanese idol groups, dedicated to putting 100% effort into everything they do: their performances, dances, videos and any other activities.
Lucy
Graduated Edit
Kuri
Renee
Ophelia
Ex-leader, Ellen, was also the youngest member of the group. She is also the leader of another UK-based idol group, SUSUME☆STAR.
Beth was a member of The Wish Sisters before joining Furi Furi.
The group's name comes from the word "free", "furi" being how a Japanese person would pronouce the word. The meaning comes from group's philosophy that members should be free to express themselves at all times.
Beth, Renee and Rina cosplay.
Networks
Edit
Community content is available under
CC-BY-SA
unless otherwise noted.