Cora is a first generation member from a net-idol group, Platinum Happy.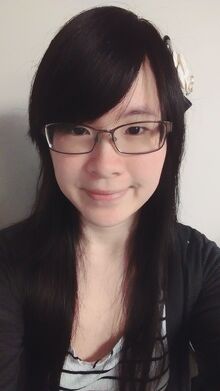 About Cora
Edit
Name: Cora
Image Color: Magenta
Voice Range: Mezzo-soprano
Birthday: May 30
Interests: Art, gaming, reading, singing, anime, web design, cute things
Strengths:
Energetic, always there for my friends, calming children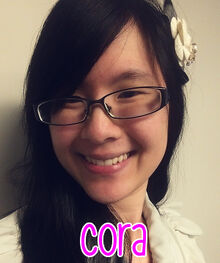 Favorite Music or Groups:
Horie Yui, Kuribayashi Minami, Morning Musume, C-ute, pop music, rock music, soft ballads
Personality, in a few words: Beautiful, angry cat
Catchphrase: "With a nyaa~ Platinum Happy's Cora will grab ahold of your heart!"
Song Participation
Edit
-First Single "Make it Platinum!"
-Holiday Release
"Noel no Yoru"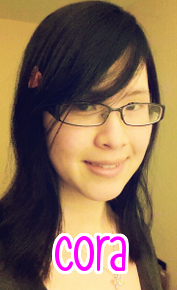 -Holiday Release
"Oshogatsu"
-First Mini-Album "Happy Hearts"
Yarakai Heart
Kuchiutsushi no Chocolate
-Second Mini-Album "Cherry Blossom Season"
Sakura Chirari
Koi wa Tokimeki Chuuihou
-Purasinging "Aruiteiru" (Solo)
-First Original Single "Platinumで染めて!/Paint it Platinum!":
Platinum

で染めて!

Paint it Platinum!
-Holiday Release "Happy Halloween" (Singing Team)
-Second Cover Single "Platinum Ambition"
Ambitious! Yashinteki de Ii Jan
Jump up ~ Chiisana Yuuki ~
-Holiday Release "A Gift for You!":
-Third Mini-Album "PuraLOVE"
-Fourth Mini-Album "Hot Chance"
Seishun Inazuma
Silly Boy
Romantic Now
deal
-Fifth Mini Album "Glitter & Shine"
Platinum Disco
Saite Jewel
-Sixth Mini-Album "Shiroi Shining"
Chou Happy Song
Because Happiness
Nicknamed "Coco" or "Cocotan" by the other members.
Makes up the unit "Cocoa Bonbon" with Bonnie.
She is often considered the "mom" or "older sister" of the group by the other members.
She's known for having a tsundere persona as well as her love for cats and cute girls.
Has been described as very organized by the other members.
Did not participate in the "Sweet Witches' Night" Halloween release
Community content is available under
CC-BY-SA
unless otherwise noted.