Akari Mahou is a Brazilian net idol who posts short films, as well as various vlog-style videos, on YouTube. She has a magical girl/witch persona, which she commonly uses in her films.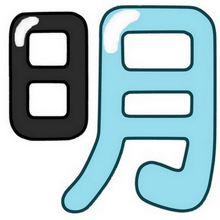 Age: 17
Location: Brazil
Likes:
Babymetal
Lolita
Magical girls
Groups & Affiliations
Edit
Akari is affiliated with a blog-style site called "Wond Boy," which appears to be no longer active. She sometimes posts about various topics.
Akari was a 1st Generation member of SORA★STAR, but it appears that she is no longer in the group anymore. Reasons for this are currently unknown.
Akari also has an UTATU, which is managed by Wond Boy.
Social Media
Edit
Akari Mahou has numerous social media accounts. However, all of them appear to be deactivated. She appears either to be on a hiatus of some sort or to have had abandoned her channel entirely.